Most of the people have more than one credit card having different due dates. Thus, it becomes important to check the balance so as to plan the expenses accordingly to get the maximum benefit of interest-free credit days. If you have an HDFC credit card, it offers multiple convenient ways to check the balance both with and without having an internet connection. Here are some of the ways to check credit card balance check HDFC.
Net Banking
This is one of the most preferred ways for credit card balance check HDFC if you have an active internet connection. To avail this facility, you need to register the card in your account as this facility is only registered credit card users. Registering a card is a simple process, which takes only a few seconds. You need to log in to your account with your customer ID and IPIN and navigate to cards from the main menu and then to Active Cards. This will get all the credit cards that are linked to the online account displayed. You can select the one for which you want to know the available credit.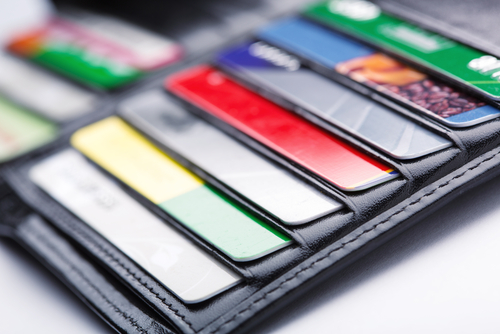 The available credit tells how much more you can spend on that particular card while if you see the statement balance, it tells the total outstanding balance, which is what you need to pay by the due date. Using the net banking facility, the HDFC cardholders can access information like billed and unbilled transactions, cash and credit limit, payment due date, last six months statements and also the accrued reward points.
HDFC Mobile App
If you have a smartphone, all information can be accessed by downloading the HDFC Mobile Banking app, which is available for all platforms – whether Windows, iOS or Android. Once you download the app that is compatible with your phone, you will be required to log in using your customer ID and IPIN. You can then access your credit card under More > Credit Cards. All information regarding your credit card can then be accessed. Mobile apps are very convenient as you can access all the info you want while on move. You can even request a new card, deregister an existing card or generate an ATM PIN using this mobile app.
Though most of us have access to the internet round the clock, in case you don't have, then net banking or mobile app options won't work. In the absence of an active internet, you can check the HDFC Credit Card Balance in the following ways:
By Sending an SMS
If you don't have an active internet or a smartphone, you can send an SMS to know the available credit card balance from your registered mobile number.  CCBAL is used to check credit card balance, while CCACL is used to check available credit limit along with the last four digits of your credit card number. This SMS service is not free and the applicable charges will be levied.  
Call HDFC Customer Care
You can also call the HDFC toll free customer care number to know all the information you require.
Thus, there are multiple ways for credit card balance check HDFC.
Related Post